Russia says some troops pull back from near Ukraine, West says no proof yet******
Russia said on Tuesday some of its military units were returning to their bases after exercises near Ukraine, following days of US and British warnings that Moscow might invade its neighbor at any time.
It was not clear how many units were being withdrawn, and by what distance, after a build-up of an estimated 130,000 Russian troops to the north, east and south of Ukraine. The news prompted a sharp rally on financial markets.
"We've always said the troops will return to their bases after the exercises are over. This is the case this time as well," Kremlin spokesperson Dmitry Peskov said.
He accused the United States of fueling the crisis by warning repeatedly of an impending invasion, to the point where Peskov said President Vladimir Putin had made jokes about it.
"He asks (us) to find out if the exact time, to the hour, of the start of the war has been published. It's impossible to be understanding of this manic information madness," Peskov told reporters.
Britain, which with the United States has led the warnings of imminent action, reacted cautiously.
"The Russians have claimed that they have no plans for an invasion, but we will need to see a full scale removal of troops to show that is true," Foreign Secretary Liz Truss told LBC radio.
Ukraine Foreign Minister Dmytro Kuleba said Kyiv would only believe Russia was moving to de-escalate the situation if it saw for itself that Russian troops were being pulled back.
"If we see a withdrawal, we will believe in a de-escalation," Interfax Ukraine quoted him as saying.
A Russian defense ministry spokesman said that while large-scale drills across the country continued, some units of the Southern and Western military districts adjacent to Ukraine had completed their exercises and started returning to base.
The Southern military district said its forces had started withdrawing from Crimea and returning to their bases after completing drills on the peninsula, which Russia seized from Ukraine in 2014.
Video footage published by the defense ministry showed some tanks and other armored vehicles being loaded onto railway flatcars.
Russian shares, government bonds and the rouble, which have been hit by fears of impending conflict, rose sharply.
Ukrainian government bonds also rallied.
"February 15, 2022 will go down in history as the day Western war propaganda failed. Humiliated and destroyed without a single shot fired," Russian Foreign Ministry spokeswoman Maria Zakharova said.
The latest movements came after commercial satellite images taken on Sunday and Monday showed a flurry of Russian military activity at several locations near Ukraine, according to the private US company that released the pictures.
Maxar Technologies pointed to the arrival of several large deployments of troops and attack helicopters as well as new deployments of ground attack aircraft and fighter-bomber jets to forward locations.
Russia's defense minister said a day earlier that some military exercises were still going on, while others had ended and others were wrapping up. A joint exercise between Russia and Belarus was due to end on Sunday.
German Chancellor Olaf Scholz flew into Moscow on Tuesday to meet Putin in the Kremlin on the latest Western diplomatic mission to seek de-escalation.
Scholz has said he will hammer home the message from Western governments that they are open to dialogue about Russia's security concerns but will impose sanctions if it attacks Ukraine.
The chancellor, who took office in December, traveled to Kyiv on Monday where he said Germany and its allies were ready for far-reaching and effective coordinated sanctions.
German sanctions could hit Moscow hard, but its position as Russia's number one trade partner in Europe and the biggest consumer of Russian natural gas may also limit Berlin's room for maneuver. Russia has always denied planning to invade.
But it says it needs the West to take its security worries about NATO seriously.
"We will not invade Ukraine unless we are provoked to do that," RIA news agency cited Russia's envoy to the European Union, Vladimir Chizhov, as saying.
"If the Ukrainians launch an attack against Russia, you shouldn't be surprised if we counterattack. Or, if they start blatantly killing Russian citizens anywhere – Donbass or wherever."
The United States has warned Moscow may stage a "false flag" operation to trigger a war. Moscow has accused the West of hysteria.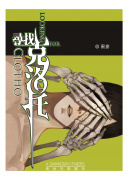 三星Tab S8 Ultra曝光,配备猎户座2200******
  9月7日消息,根据外媒报道,三星将在即将推出新一代的Tab S系列平板电脑,预计配备三个型号,最高配型号为Tab S8 Ultra,将采用三星和AMD合作的猎户座2200 SOC,性能堪比苹果M1。
  根据韩国方面的爆料称,Galaxy Tab S8 Ultra 将搭载 Exynos 2200 处理器,将配备新的 AMD GPU。根据据称的基准测试显示,该芯片性能与最新 iPad Pro 搭载的 M1 芯片处于同一水平。在其他的配置上,Galaxy Tab S8 Ultra将配备14.6英寸的120Hz屏幕,和11500mAh电池,还有12GB+512GB的储存方案。
  但根据此前三星的产品市场布局来看,三星Galaxy Tab S8 系列将在北美和中国使用骁龙898芯片,其余市场的机型配备 Exynos 2200 芯片.
【网易红彩彩票-首页👉👉十年信誉大平台,点击进入👉👉 打造国内最专业最具信赖的彩票平台,为您提供网易红彩彩票-首页用户登录全网最精准计划软件,APP下载登陆,强大的竞彩网上推荐!!】
Cameroon unveils 40******
YAOUNDE, Dec. 10 (Xinhua) -- Cameroon national team head coach Antonio Conceicao has unveiled a 40-player provisional roster for the Africa Cup of Nations scheduled for next month.。
Star players Vincent Aboubakar, Choupo-Moting, Christian Bassogog and Andre Onana are on the list which will be cut down to 28 players.。
Striker Clinton Njei who has not featured for the Indomitable Lions since November last year is part of the list.。
Cameroon is paired in Group A with Ethiopia, Cape Verde and Burkina Faso.。
Cameroon and Burkina Faso will play the opening match at the Olembe Stadium in Yaounde when the championship officially begins on January 9 next year.。
The continent's biggest biennial football competition has been moved twice due to the COVID-19 pandemic and wet weather.。
The tournament, which features 24 teams, will end on February 6. Enditem。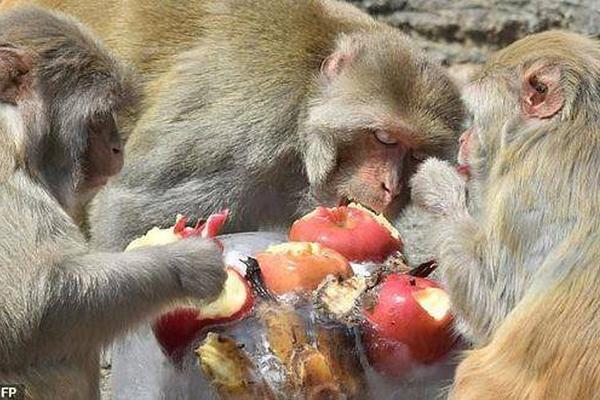 Economic Watch: China's Zhejiang launches system to help SMEs optimize digital transformation******
HANGZHOU, Nov. 4 (Xinhua) -- A new service system has been put into use to optimize the process of digital transformation for small and medium-sized enterprises (SMEs).。
The system was co-launched by the School of Management of Zhejiang University and Inclution, a digital transformation service provider based in Hangzhou, capital of east China's Zhejiang Province.。
As the country's industrial enterprises proceed with intelligent transformation, SMEs are confronted with a series of challenges, such as the lack of funds, talent and methods.。
"Some enterprises may lose confidence in digital transformation because mistakes are costly," said Wang Kefei, CEO of Inclution.。
The system can help enterprises quantify and score the digitalization level, dynamically evaluate the management status, before generating management upgrade reports, according to Wu Xiaobo, a professor with Zhejiang University.。
The reports of the previous day will be automatically sent to enterprises via the system, giving suggestions for enterprise management upgrade and improvement, added Wu.。
With the help of the system, the overall cost of running businesses will be reduced, said Wang.。
Founded in 2018, Inclution has grown into one of the largest professional MES (Manufacturing Execution System) service providers for SMEs in the manufacturing sector in China.。
China is speeding up digitalization in the manufacturing sector. As outlined in the 14th Five-Year Plan for National Economic and Social Development and the Long-Range Objectives through the Year 2035, China will promote the deep integration of digital technology and the real economy, and empower the transformation and upgrading of traditional industries, so as to spur economic growth.。
The company will introduce industrial software to manufacturing enterprises in poor mountainous areas, and invest in more digital resources and technological services there, according to Wang.。
"SMEs' demand for digital transformation is very urgent," Wang said. "We're working with these companies to search for areas that can be optimized, especially to tackle common problems in production, procurement, inventory and error-prone piecework." Enditem。
大兴黄村约谈职能部门,加强企业防疫监管力度
1.北京中海多个新盘"跑步"入市 涵盖高端、改善产品
2.第一批国家公园总体规划编制工作推进会在京召开
3.一定会越来越好!今天,武汉"解封"一年了
4.150秒 一起回顾中国军人的2020